Many people assume that becoming rich through Forex Trading is absurd and unrealistic. But
this might not be the case for some Forex traders. The majority of them stay away from the
public eye, silently making money. However, a select number have gained popularity as a
result of their activities. These traders have succeeded in turning tiny amounts of capital into
millions, if not billions, of dollars. With their trading and life philosophies and extended
careers of outstanding financial performance, these individuals have helped shape the
financial world and the trading industry.
Furthermore, there's a small clique of successful Forex traders, as it is said that 90% of
traders fail in the market. However, the list of successful forex traders we are about to
explore outnumbers this group. These are the Forex trading world's finest.

George Soros
Hedge-fund legend, a Billionaire philanthropist, often described as a bleeding heart liberal.
George Soros was born in 1930 to a Jewish family in Budapest, Hungary. When the Nazis
invaded they hid to survive. After the war, George went to the London School of Economics.
He moved to the United States and eventually started his own hedge fund. But he didn't really
get famous until 1992, that is when he bet $10 billion against the British pound. The gamble
made him $1 billion in just one day and it earned him a nickname "The man who broke the
bank of England". George Soros holds a master's degree in philosophy. He applies Popper's
Theory of Reflexivity to the financial markets. Reflexivity is a social theory that speaks to the
circular relationship cause and effect can have. With this intelligence, Soros began trading as
a short-term currency speculator, using heavy leverage to wager on the direction of the
financial markets.
Paul Tudor Jones
Paul Tudor Jones II is a hedge fund manager, conservationist, and philanthropist who is
worth a billion dollars. He is the founder of Tudor Investment Corporation, which now
manages a reported $9 billion in assets. Jones started from his dads small business paper, the
Memphis Daily News, where he wrote under the name Paul Eagle in high school and college.
In 1987 when the financial markets crashed, traders and investors panicked. During the
chaos, Paul Tudor Jones made an incredible return of 62%. Without a doubt, Paul did what
others thought was impossible combining five consecutive, triple-digit return years, with low
equity retracements. He has his own trading rules that made him touch milestones.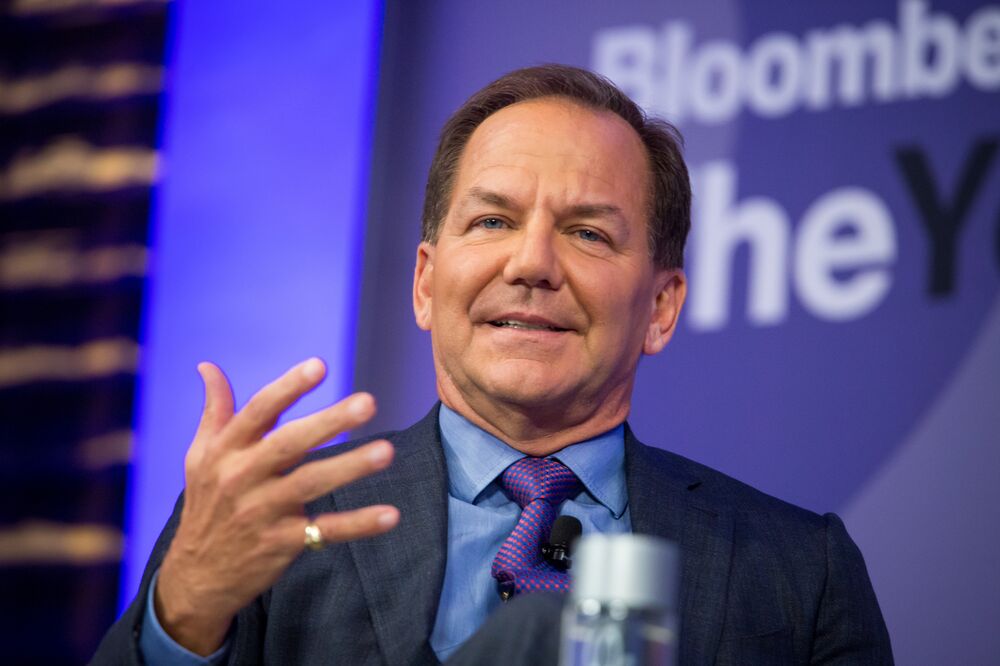 Ed Seykota
Edward Arthur Seykota is a commodities trader, who earned S.B. degrees in Electrical
Engineering from MIT and Management from the MIT Sloan School of Management, both in
1969. In 1970 he pioneered Systems trading by using early punched card computers to test
ideas on trading the markets. After entering the world of markets, you will come across a
book called the market wizards by Jack Schwager. This book has interviews of severaltraders. Of all the interviews, Ed Seykota's interview is the most remarkable one. While some
may perceive Seykota's manner as extremely direct, most will agree Seykota is unique in the
way he thinks. One of his most renowned and insightful statements is, "Everybody gets what
they want out of the market." This was a response to a question about trading, but I'm sure
Seykota would say the same thing about life. Although almost completely unknown to both
traders and laymen alike, Seykota's achievements rank him as one of the best trend followers
(and traders) of our time.
Richard Dennis
Richard Dennis is one of the greatest speculators of all time. He turned $1500 to hundreds of
millions. That kind of money-making put him squarely at the centre of Wall Street alongside
George Soros, who was making $100 million, and then junk bond king Michael Milken of
Drexel Burnham Lambert, who was pulling in $80 million. Being a technical analyst, he
followed trends and studied price action in the market. He is not a value investor who cares
about fundamentals. His moneymaking strategy consisted of massive home runs and a large
number of minor strikeouts. If there was a "secret," he understood it was the ability to tolerate psychological and physiological losses.
Siby Varghese
Siby Varghese is a visionary trader who began his career in trading in 2010. He has a
powerful reputation in the trade market, with over ten years of practice. In addition to that,
his skills and expertise in this field have enabled him to effectively assist several traders in
achieving their goals. He is currently hailed as the best fund manager and the industry's
grandmaster. As a result of his success, he has written books on currency trading to assist
newbies in the field. He typically applies the 'Elliot Wave Strategy' at work. By employing
the Elliot Wave method, today Siby can successfully forecast the future markets and thus
help in counselling in forex trading as well. He can guide investors on the correct route to
take when investing their hard-earned funds to earn them a handsome return tomorrow. This
has no doubt helped to make Siby a well-known reputed and sagacious market analyst along
with being a forex trader himself. Siby Varghese is now a prominent forex trader who has
won numerous awards. He continues to shine as a young millionaire in this industry as the
wheels of fortune turn in his favour.
Nassim Nicholas Taleb
Nassim Nicholas Taleb is one of the most innovative thinkers of the present era. Taleb
received his bachelor and master in science degrees from the University of Paris. He holds an
MBA from the Wharton School at the University of Pennsylvania and a PhD in Management
Science (his thesis was on the mathematics of derivatives pricing) from the University of
Paris (Dauphine) under the direction of Hélyette Geman. In 1980 Taleb worked as an options
trader. However, his big day arrived on October 19, 1987, when the stock market crashed.
He'd built up a sizable position in near-valueless out-of-the-money Eurodollar futures puts.
The Eurodollar future is a bet on the three-month bank interest rate that pays $25 for each
one-basis-point change (such as from 7.5 per cent to 7.51 per cent). A big day is defined as a
shift of 10 basis points, or $250 per contract. However, on October 19, 1987, rates changedfrom around 7.5 per cent to 8.5 per cent, resulting in a move of 10 times the magnitude, or
$2,500 per contract.
Bill Williams
Bill M. Williams, PhD (1932-2019), was the founder and visionary of the Profitunity Trading
Group. Above all, he was widely regarded as the creator of current trading psychology, which
combines applied technical analysis and chaos theory with stock and commodity market
trading. He also developed the Wiseman Indicators and the Alligator Trading System, which
comprises the Elliott Wave Fractal, MFI, Wiseman Indicators, Super AO indicator, AC
indicator, and Profitunity Alligator indicator. Bill dedicated his life to teaching and sharing
his knowledge of the markets and unique methodology with others. His forward-thinking
approach continues to enlighten and educate traders around the globe. His daughter, Justine
Williams Lara continues his legacy.